I feel like that post title was extra dramatic. I assure you that Flitwick is still alive and kicking. Well, as far as I know he is. At this point, I have to assume he is because if he was in any other condition I would be a little depressed.
If you've been virtually hanging out with me for awhile now, you know that I had a hedgehog named Flitwick. He was my little quilled bestie when I was living in Ruston. I was working at the worst job ever, and my apartment complex didn't allow dogs, so I decided to get an obscure pet. Most people would go for a fish or a hamster, but I couldn't be normal, so I got a hedgehog.
When I moved back to Shreveport, it easy to just keep hedgie in my room. Even after I got Molly, she was scared of hedgie and didn't bother him. Plus, she was too short to get into his cage. When Jon and I were talking about moving in together, we came to the conclusion that it would be best to give hedgie to another family because his dog would not be too keen about having a hedgehog in the house. Farah, Jon's dog, isn't like Molly. She's hyper and big, and she's not the kind of dog that could easily live with the hedgehog.
With a heavy heart, I listed hedgie on the Shreveport/Bossier Market Place Facebook group and sold hedgie to a sweet college girl who assured me that she and her boyfriend would take great care of him. I knew it would be best for hedgie because with two dogs in the house, it would be hard to give him attention, and this girl had no other pets and all the time in the world to spend time with him.
Throwback picture of him:
I definitely miss that little ball of quills, and my obsession with hedgehogs will never cease. I'm hopeful that he's living a happy life full of love with his new family.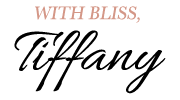 *********************************************************************************
Meet Katie!
Oh, hi! I'm Katie from The Hungry Goat and the first thing you should know about me is that I do not blog about farming. The Hungry Goat is a smorgasbord of books, music, baked goods, Harry Potter and teeny (tiny) snippets into my life. Basically, I'm here to entertain you. My goals are to hopefully make you laugh, to rarely make you think and to always make you believe that I'm the coolest thing to walk the planet.
What's your favorite thing about fall?
Halloween. What's better than dressing up as someone you either want to be or just to scare the crap out of a bunch of kids? Previous costumes include Claire from The Breakfast Club, Freddie Mercury and I Love Lucy.
What song are you currently obsessed with?
If you could have dinner with anyone, dead or alive, who would you choose?
It's between Cleopatra VII or Freddie Mercury. Cleopatra because she's the most rockin lady to ever live. And Freddie because he's the most rockin man to ever live.
Name 5 things that make you happy.
Freshly baked cookies | A new tube of toothpaste | all things Harry Potter | A clear night sky | my guitar, Pocahontas
And don't forget to follow along!