Happy August! It's almost my favorite season – fall! But before we move on to that, we still have a little bit of summer left to soak in (though in Louisiana, it seems like our summers last well into October). If you've visited my blog before, then you should know by now that I love music, and I love sharing my favorite songs with y'all. This summer has been filled with lots of adventures for me and along with those adventures have been lots of memories made with music attached. These are a few songs that have been getting me through my summer:
SUMMER/LATCH MASH-UP by THE GARDINER SISTERS
I shared one of my favorite songs by The Gardiner Sisters last week, but their YouTube channel is also filled with lots of covers. This is one of my favorite covers that they did, a mash-up of Summer and Latch. It's just so smooth and awesome. I can't stop listening to it!
BOOM CLAP by CHARLIE XCX
I've been in love with this song since the first time I heard it. It's so fun and upbeat and just makes me want to turn the music up and jam in my car (which I always do when this comes on).
FANCY by IGGY
Every time this song comes on the radio, I turn it way louder and belt out the lyrics. It's such a fun song to jam out to in the car or dance to with your girls.
SING by ED SHEERAN
The first time I heard this song, I wasn't so sure about it, but then I heard him sing it on Ellen and became borderline obsessed. It's so catchy and fun. I wish I could sing the lyrics, but I can't, so I just do the background "ohs" and tell myself it's the same thing.
ON MY WAY by LEA MICHELE
I really didn't think I would like Lea Michele's album as much as I do. I can actually listen to the whole thing and sing along to it. I love it! I thought that because I was used to her showtune voice on Glee, I wouldn't enjoy an album full of pop songs, but it was a pleasant surprise.
RUDE by MAGIC!
As much as I've heard this song this summer, I'm surprise I haven't gotten tired of it. It comes on the radio pretty much every time I get in the car, but I still jam out to it.
MANDOLIN SUMMER SUN by JAMIE LYNN SPEARS
A guilty pleasure song of mine. Yes, I did watch Zoey 101 back in the day. I started listening to Jamie Lynn's new album when I found out that she was coming to Shreveport. She'll be here for a small concert later this month, and I'm making plans to go see her. #notashamed
What songs are on your summer playlist?
This post is for the #SummerBloggerChallenge. This week's prompt: Summer Playlist. Write a post about the songs you are loving this summer. You could also include YouTube music videos or create and embed a playlist from Spotify or 8tracks.com etc.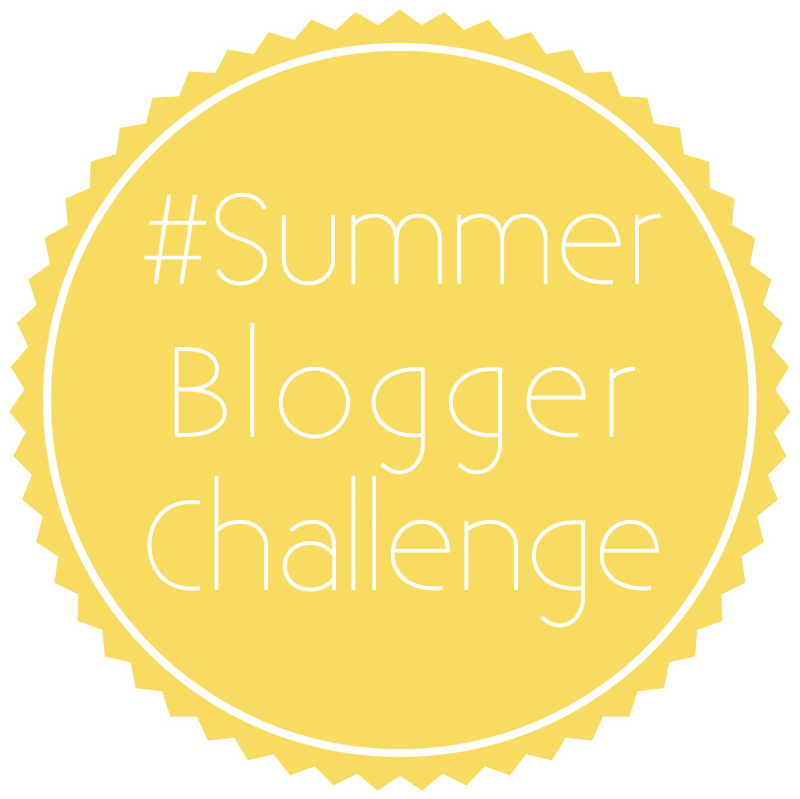 *********************************************************************************
Meet my friend, Dana!
She is a new blogger that I met through the #SummerBloggerChallenge. She's an absolute sweetheart, so you should obviously check out her blog, Through Bright Eyes!
Hey lovlies! I'm Dana, the host of
www.throughbrighteyes.com
! Through Bright Eyes is a college lifestyle blog that has its fair share of Fashion, DIY, Budget tips, along with sorority and college advice. I'm currently a sophomore in advertising at The University of Illinois. I'm a serial thrift shopper and and advertising enthusiast, but more then anything I love to blog!
What song are you currently obsessed with?
lately I've taken a liking to Beautiful Life by Tim Mcmorris. (It hasn't hit the charts but it's a perfect summer song!)
If you were stranded on a deserted Island who would you want to bring with you?
My sister. Because we think alike, and have been able to live in the same house together for 14 years so we should be able to co-exist on said deserted island. Also I never really get bored with her, and we can talk about whatever forever. We actually always joke about applying to the amazing race together, so shes the obvious choice in this scenario.
Name 3 things that make you happy.
Sitting on the U of I quad. (its my home :D)
Rain: listening to it, driving in it, running through it, I just love everything about it
Rabbits. I think buns are the most adorable animal to ever walk the earth. I really want a bunny 🙂 (someday…)
For more from Dana, click the links below!